Do you know what you're paying for?
By separating the costs of your Mobile Handset and Plan, we give you greater flexibility and complete control with our Freestyle contracts.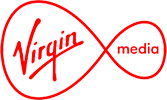 Other Providers
Standard Contracts

"Can I upgrade my Smartphone early?"


We can
At Virgin Mobile, we split your bill into your Plan and Phone. You can always see how much is outstanding on your phone and pay it off at any time, and get the latest and greatest smartphones on the market from Virgin Mobile.

They can't
The cost of your handset is hidden in your contract and can't be separated out from your Plan. That means you have to finish paying both before upgrading – even if you've finished paying for your phone.

"Can I change my Plan to suit my needs?"


We can
Change your Plan on your next bill date to get more or less 4G data, minutes and texts for a price that suits you – perfect!

They can't
Changing your Plan when you have a phone can lock you into a new contract where you pay more for longer.

"Can I pay less once my contract ends?"


We can
Once you have paid off your handset in full, all that's left is your Mobile Plan so our monthly payment drops. Win!

They can't
The cost of your Plan and your phone aren't separated, so you'll keep paying for your phone even when you don't have a contract.



Want a freestyle contract?
Switching means saving on unlimited 4G data, calls, and texts. Swoon.



You can move your existing number to Virgin Mobile in a few simple steps online when you get your new SIM.


Not to worry. As soon as your contract is up, we'll be delighted to have you on board. And if you want to keep your phone, you can do that too.
Sent to your home, brought to your office, waiting for pickup. Connect on your terms.
99.6% Coverage, 98.4% 3G and 96.7% 4G access all through Three's network.
Want to know our out-of-bundle rates? Look no further!